Exercises for Back Pain Relief - Mankato Chiropractor
Oct 14, 2014
Low back pain is an epidemic in our society.  It is the number one cause of disability nationwide.
With that being said, you don't have to live with it.  Take a look at the chart below.  These are all great stretches and exercises that can be very effective at relieving low back pain. 
Depending on the degree of back pain you are experiencing, not all of the positions may be comfortable.
As a Chiropractor in Mankato, we see patients with varying degrees of low back pain every day.  Most patients are given simple exercises like the ones pictured below to help complement the Chiropractic adjustment.  This combination of the Chiropractic adjustment and specific exercises helps patients get out of pain fast, without the use of drugs or surgery.
If you are suffering from back pain, try some of the exercises below.  If they don't provide you with the relief you're looking for, give us a call and set up a Free Consultation with Dr. Grissman.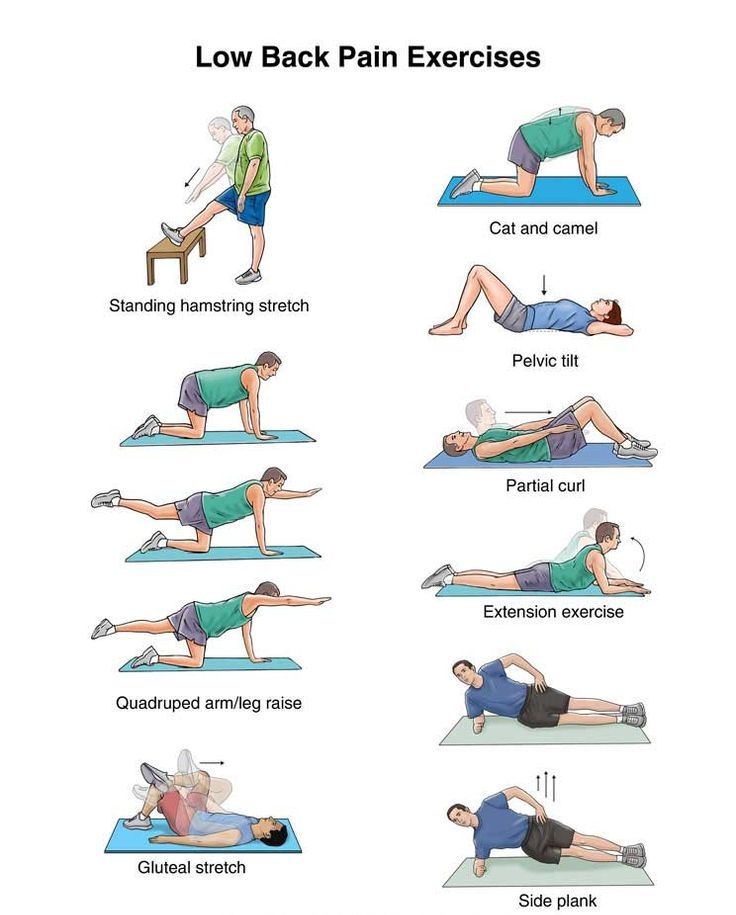 Chiropractor Mankato, Mankato Chiropractic, Mankato Chiropractor, Chiropractor in Mankato, Back Pain Relief Mankato