Tips for pain free yard work this summer :: Mankato Chiropractor
Jul 06, 2015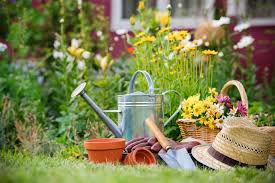 Whether it's an extravagant garden or simply maintaining your yard, it is important to take precautions to avoid injury while performing these tasks. According to the Consumer Product Safety Commission, about 230,000 people each year are treated in hospital emergency rooms for injuries relating to lawn and garden work. As your Mankato Chiropractor, we want  to help limit your risk. Here are some key safety tips to prevent injuries like back pain and neck pain while working around the yard.
Warm up your body.  Many yard work activities are straining on the body. Take the time to stretch the muscles and prepare your body for the work you are about to do.

Take your time. Pace yourself and do not rush through the work. Doing things too fast may lead to improper technique.

Wear proper apparel. Make sure you wear comfortable, slip-resistant shoes. Consider wearing gloves to avoid blister.

Use cushioned pads. While gardening, make sure to use a properly cushioned pad to help support your knees and improve your body position.

Moisten the soil. When breaking ground with a shovel or hoe, moistening the soil first will make the task easier on your back.

Bend at the knees. Whether you are putting something down or picking it up, bend at the knees and not at the waist to reduce strain on the back.

Keep equipment close. When shoveling or raking, keep the tool close to your body. Only shovel small amounts at a time.

Use a strap. Make sure your mechanical tools have a strap, and wear it on the opposite side of the body as the tool to help normalize your center of gravity.

Move your feet. Try to avoid twisting at the waist and stand with feet shoulder length apart.

Stay hydrated. Take breaks to ensure you're getting your fluids in.