Mankato Chiropractor with tips for pain free cycling this summer.
Jul 13, 2015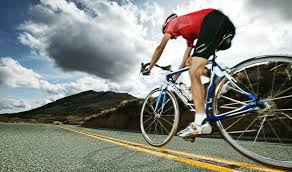 Summer is here, and people are getting out and being active. One very popular activity around the Mankato area is cycling. Advantage Chiropractic helps treat and prevent common cycling pains and injuries. Whether you are a recreational bicyclist or competitive cyclist, chiropractic care has many benefits to offer. There are many common musculoskeletal imbalances and injuries among cyclists. The pain may come on suddenly or develop over time due to overuse. Some common conditions include low back pain, neck, shoulder, wrist, hand, knee, and hip pain, as well as muscle strains, ligament sprains, and tendonitis. Many of these problems experienced among cyclists are often attributed to poor posture and repetitive motions, causing muscle tightness and spinal joint restriction. A Chiropractor can provide benefits to cyclists in numerous ways through adjustments, muscle work, and stretching. It can help naturally relieve pain, improve biomechanics, advance range of motion, increase flexibility, enhance muscle balance, decrease healing time, and even prevent further and future injuries. Here are some posture tips to incorporate into your cycling routine.
Keep wrists in neutral position while gripping the handlebars to reduce your risk of carpal tunnel and handlebar palsy.

Maintain a slight bend in your elbows. Do not lock them.

Shoulders should be kept low and set.

Feet should point forward, not inward or outward.

Engage your core.  
Having a professional properly fit your bike to you may also be beneficial to the body's alignment and efficiency. Visit your Mankato Chiropractor to start improving your cycling abilities today!
Dr. Jon Grissman