Camp Safe :: Mankato Chiropractor
Jun 30, 2015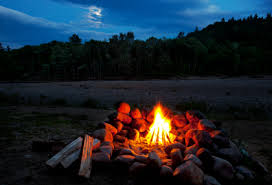 Heading out to the great outdoors this summer? Your Chiropractor in Mankato, MN has some camping tips for a safe and healthy adventure.
Keep hydrated.  Make sure to pack plenty of fluids to avoid dehydration. The average adult needs roughly 2.5-3 liters of liquids a day. If you are participating in physical activities such as hiking, biking, or canoeing while camping, make sure to increase that intake.

Pack a first aid kit. While camping, you may not have easy access to healthcare providers or supplies. Buy a first aid kit or simply make your own to ensure you are ready for anything. Be sure to include things like bandages, antibiotic ointment, hydrocortisone, gauze, cloth tape, and cold packs.

Sleep with a cushion.  If you are pitching a tent, be sure to sleep with a pad under your sleeping bag. The hard ground is not something most people are used to lying on. The cushion will help support the spine and ensure a more restful night of sleep while reducing back pain.

Wear proper footwear. Wearing poorly supporting shoes can lead to blisters on your feet and back pain. Proper footwear will help avoid injury and provide extra comfort while enjoying your camping trip.

Choose the right backpack. If you will be hiking to your camping spot or taking a day trip on the trails, make sure to choose the right backpack. The proper pack should have padded shoulder straps, as well as a waist strap to help distribute the weight. Keep the shoulder straps tightened comfortably so the backpack is not pulling on your back or shoulders.

Bring healthy snacks. While being active, it is important to keep the body fueled with nutrition energy. Nuts and dried fruit are easy snacks that don't take up a lot of space. Fruits such as apples and bananas are also a good option as they do not require refrigeration. Try to avoid salty foods, which can lead to dehydration.

Be aware of your surroundings. Exploring the great outdoors can be thrilling, but be cautious of potentially dangerous animals and plants. Check with the park you are staying in for specific safety instructions.

Check the weather. Make sure you are properly prepared for all potential weather conditions. You may want to consider packing raincoats, tarps, and extra shoes in case of rain. And don't forget the sunscreen!
Camp safe everyone!
Dr. Jon Grissman