Happy 4th of July from your Mankato Chiropractor
Jun 30, 2015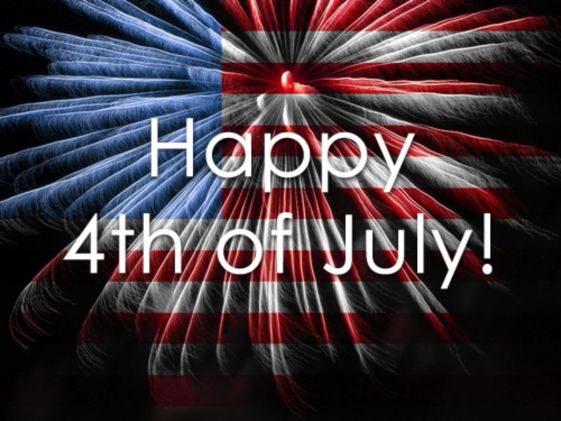 Advantage Chiropractic of Mankato, MN wants to wish you a happy and safe Fourth of July! As you celebrate the holiday camping, boating, barbecuing, and spending time with family and friends, follow these easy tips for a healthy day of fun.  
Eat healthy. Whether you're heading to the cabin or spending the day at the local beach, remember to pack healthy snacks. It's easy to reach for the potato chips and cookies, but if you bring along some tasty, wholesome alternatives, you may not be quite as tempted to reach for the unhealthy snacks. Watermelon, nuts, carrots, and apples are all great options! 

Protect yourself from the sun. Make sure to put on sunscreen, even if it's cloudy. It prevents the harmful UV sun rays from penetrating your skin and prevents sunburns. We recommend reapplying every two hours if you are out in the sun for long periods of time. Consider wearing sunglasses and a hat for added defense.  

Drink plenty of water. If you won't have easy access to water throughout the day, make sure to pack some water bottles to keep handy. The risk of heat illness and dehydration increases when it is hot and humid.  

Be a safe swimmer. Never swim alone, and make sure children are supervised at all times. If you are a weak swimmer, wear a life jacket. Do not rely on an inner tube, arm floats, or other inflatable devices.  

Don't try to put on your own firework show. Fireworks can be extremely dangerous. According to the National Fire Protection Association, 11,400 people were treated for firework related injuries in U.S. emergency rooms in 2013. Even sparklers can cause serious burns, reaching temperatures of 1,200 degrees. Leave fireworks to the professionals!  

Follow safe boating practices. The water is often crowded on the 4th, and it is important to stay alert at all times. Operate at safe speeds and make sure everyone on board is assigned a life jacket. Leave the alcohol onshore as its effects are exaggerated by the sun, wind, and vibrations.  
Have a safe holiday everyone! 
Your Mankato Chiropractor