How to Afford Your Fitness Goals
Mar 29, 2017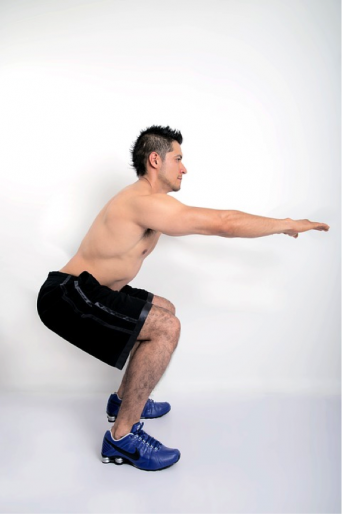 The health club industry rakes in more than $81 billion per year. The average gym membership has a monthly fee of $58, and you also have to invest in comfortable tennis shoes and workout clothes. Some gyms even require members to bring a towel and spray bottle so they can clean off equipment after each use. If you decide to join fitness classes or hire a personal trainer, your costs are going to be even higher. You don't want a cash shortage to sabotage your fitness goals, so keep your budget in check by trying the ideas below. 
Enroll During a Promotional Period
If you're planning to join a gym, look for deals during January. Gyms often offer special rates during this time to attract folks who made New Year's resolutions to get in shape. Depending on the climate in your area, you may also find reduced gym rates during the summer when it's warm enough for people to exercise outside.
Group fitness classes also offer promotional rates, and sometimes you can even score free classes as a perk of your paid gym membership. If that's not an option, check local newspapers and coupon inserts for deals. You may find deals for fitness classes sandwiched between promotions for restaurants and cleaning services.
Request to Waive Registration Fees
Many gyms and classes charge a registration fee, but this fee isn't always set in stone. Ask if you can waive or reduce the fee, but be prepared to offer a reason why you feel you deserve this request. If the owner denies your request, ask if you can divide the registration fee into monthly payments so you don't have to dole out a large sum of money at once.
If you qualify for food stamps or other types of federal aid, ask about scholarships. Chain gyms generally don't have these, but you might find scholarships at a YMCA or local community center.
Ask for a Free Trial
Sometimes a class sounds amazing before you attend, but then you go and realize it's stressful, boring, or beyond your skill level. The same goes for gyms; just because your loved ones rave about a specific gym doesn't mean it will suit your needs. Before you lock yourself into a monthly - or worse, yearly - commitment, ask if you can do a trial run at the facility. Many large gyms, such as Gold's Gym and Club Fitness, regularly offer free trials.
You can also find free trials at fitness centers that focus on group classes. Keep in mind that the instructor may ask you to observe, rather than participate, during your free trial. If that's the case, you may want to try the moves at home so you can see how you feel about the class.
Pay Per Class
When you register for a fitness class, you might notice that you have the option to pay per class or pay in advance for several months. Paying in advance often gives you a discounted rate, but it's not worth it unless you know you'll attend the class regularly. If your work schedule varies or you find it difficult to get a babysitter for your kids, pay for each class you attend instead of forking over funds in advance.
Start a Fitness-Boosting Side Gig
There are lots of ways to get fit while making some cash. And with the rise of the sharing economy, it's easier than ever before for you to offer your services and get clients. Great options include becoming a dog walker or tasker. Both gigs involve physical activity so that you can make money while getting closer to your goals. Babysitting is another great option. Ask any parent and they'll tell you that running around after young ones can be exhausting. Help some parents in need get some rest by looking after their kids a few times a month. The trick, of course, is making sure the money you make from these gigs doesn't get swallowed up by other expenses. So, be sure you're setting it aside in a special fund (or other area of safe-keeping) so the cash will be there when you're ready to put it towards a fitness activity.
Join With a Friend
Working out with a friend is fun, but it may also save you money. Some fitness centers let you add friends to a family plan, which lets both of you pay a reduced rate. If the two of you choose to work out with a personal trainer, you can ask if he or she offers a group discount. Another option is to join a club or class that pays referral fees when you get a friend to enroll.
It's difficult to commit to your fitness goals when you're short on cash. Luckily, the tips above can help you cut costs when you're ready to get in shape.
Tags: