Chiropractic as a First Resort for Sports Injuries | Chiropractor in Mankato, MN
Dec 29, 2014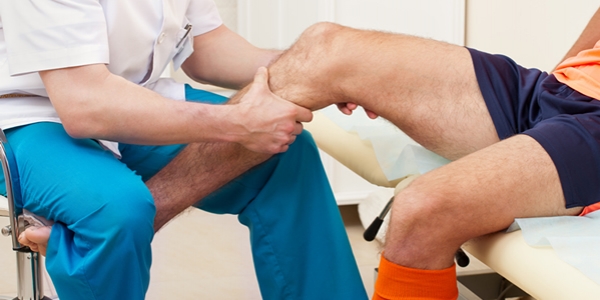 Many people think that people only visit the Chiropractor for neck and back pain. While this is true, more and more athletes are finding benefit from regular Chiropractic adjustments. Not only can adjustments help with injuries from high impact sports, it also increases flexibility, improves range of motion, and increases blood flow for individuals participating in any sport. Performance is improved and recovery time is shortened when proper alignment is restored to the musculoskeletal system, allowing the nervous system to function at 100%. Chiropractors use a variety of techniques other than the typical adjustment to help heal injuries. Active Release Technique is a combination of massage and stretching while moving the affected area through range of motion. Graston Technique uses small tools to break down scar tissue. Electric Muscle Stimulation uses electricity to contract the muscle, stimulating a release of tension toward the surface. Your Chiropractor may use one or a combination of many of these techniques deemed beneficial to your healing. Along with the standard neck and back pain, here are some other sports related injuries that your Mankato Chiropractor commonly treats:
Shoulder pain
Ankle injuries
Headaches
Strains and Sprains
Tendonitis
Shin Splints
Herniated Disc
In many cases, sports injuries can be prevented. Proper conditioning, warm-up and cool-down techniques are essential to injury prevention. Visit your Mankato Chiropractor for all of your sport-related injuries to start healing quickly and naturally, without surgery or pills!
Call today to schedule your Free Consultation!
507-387-5591
Dr. Jon Grissman | Chiropractor in Mankato, MN