Press Release | Chiropractor Mankato Offers Natural Neck Pain Relief
Oct 22, 2014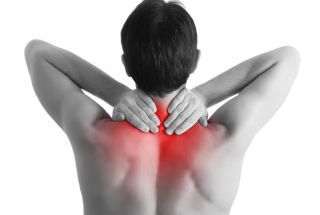 SOURCE: Advantage Chiropractic, Mankato, MN
October 21, 2014
Mankato, MN Chiropractor Announces Natural Pain Management for Neck Pain
Mankato, MN -- (Oct 21, 2014) - Advantage Chiropractic, located in Mankato, MN, has announced that the practice is providing natural pain management and correction for chronic neck pain.
Neck pain is an increasingly common condition for Mankato patients. Accident trauma like whiplash, poor posture due to frequent computer use, and stress are three leading causes for neck problems. These conditions may cause misalignment of the cervical spine, which can lead to nerve pressure, migraine headaches, and difficulty in concentrating.
Dr. Jon Grissman, a Board Certified Doctor of Chiropractic with Advantage Chiropractic, announced that the practice has had significant success relieving chronic neck pain comfortably and in a short time period.
"Chronic neck pain prevents my patients from living a full and active life," said Dr. Grissman. "As a chiropractor serving the Mankato area, my goal is to help my patients take back their lives as quickly and comfortably as possible by providing natural pain relief. Traditional medical care relies on prescription painkillers, which provides only temporary relief. My whole body approach focuses on the underlying cause of the pain, which is often a misalignment of the cervical spine."
Auto accident trauma, personal injury, and even poor posture while working at a computer can lead to a misalignment of the cervical spine. When this happens in the cervical spine, pressure may be put on nearby nerves, causing neck pain, back pain and headaches.
For some patients, the primary problem may not be the one with the most noticeable symptoms.
"Chiropractic treatments can provide immediate pain relief while also correcting the underlying misalignment," said Dr. Grissman. "By treating the actual cause of the problem, rather than just the symptoms, I am able to provide my patients with long-lasting relief that doesn't depend on prescription painkillers."
Auto accident injuries, such as whiplash, are a leading cause of cervical spine pain. Whiplash occurs when the force of an accident impact "whips" the neck forwards and backwards, causing a misalignment of the cervical spine.
"Many of my patients are struggling with serious pain due to whiplash, along with headaches and even difficulty concentrating on simple tasks," said Dr. Grissman. "Our office uses gentle adjustments to restore the spine, without drugs or surgery."
According to Dr. Grissman, chronic stress puts the body in a state of constant alert, causing a "fight or flight" response in the body, which frequently leads to tension in the neck.
"By adjusting the spine, which takes pressure off the nervous system, we can help reset the body from its state of high alert and return it to a normal, relaxed place," he said. We strive to offer only the best all-natural care in the world. We know we can help you make a positive difference in your life." 
Individuals who would like to learn more about natural pain management for the neck can visit the practice's website, www.advantagechiromn.com
Prospective patients may use the online appointment request form to schedule a free consultation.