3 Tips to a Healthier Day from your Mankato MN, Chiropractor
Apr 01, 2014
Living a healthy lifestyle doesn't have to be difficult.  It's all about adding healthy habits into your routine on a weekly or even daily basis.  The picture below shows you 3 easy things you can do to make each day a healthier one! 
At Advantage Chiropractic, we offer advice to our patients every day on how to reach their health goals.  If you would like more tips on how to achieve your health goals, we would love to help you!  Consultations are always free.
Lets make Mankato, MN a healthier community!  Each healthy choice helps!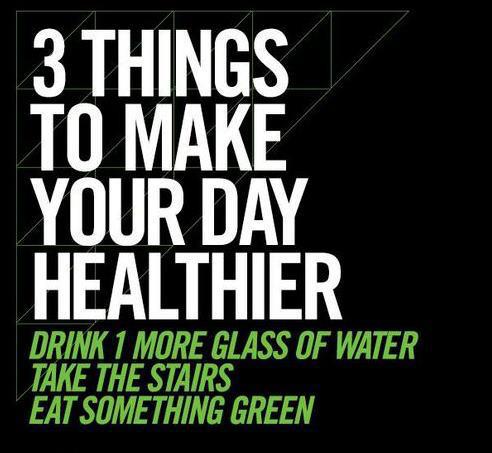 Tags: