Mankato Chiropractor: What's For Dinner?
Oct 12, 2014
WHAT'S FOR DINNER?

Healthy eating is crucial when it comes to overall wellness. We have another great recipe to share with you this week that tastes so amazing, the fact it is also packed full of nutrients will surprise you!

***Wilted Spinach and Chickpeas***
•    1 1/2 cups cooked (1 Can) chickpeas
•    1-2 tbsp olive or coconut oil
•    2 tsp paprika
•    1 tsp cumin
•    1/4-1/2 cup sliced red onions
•    1 ripe mango, peeled/pitted and cut into large chunks
•    1 tbsp lemon juice
•    1 tsp sea salt
•    Several large handfuls of spinach

Clean and rinse 1 can of organic chick peas. Drain them.

Heat a large saute pan over medium-high heat with 1 tablespoon oil. When the oil is melted, add and gently cook the onions for 2-3 minutes.Toss in the mango and cook just until warmed through. Add in the chickpeas, spinach and lemon juice.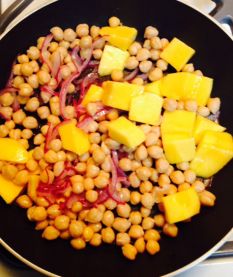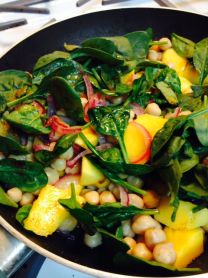 Gently toss to combine and then cover the pan, allowing the spinach to steam until tender and wilted. Sprinkle (to taste) with a pinch of sea salt, cumin, and paprika and serve immediately.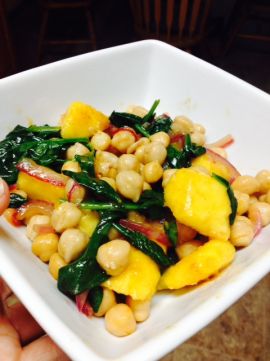 This dish is satisfying and filling alone, can be served as a side dish, or can be paired with brown rice for a well-rounded dinner!

Original recipe by Alejandro Junger MD.