Mankato Chiropractor: Do you have time for your health?
Aug 15, 2014
In today's fast-paced world, most of us can relate to the idea of feeling too busy to prepare and consume healthy meals. In our Mankato chiropractic office, we see how busy our patients are every day and know how precious free time is. Using some of that free time to see a chiropractor is a great step toward eliminating back pain, neck pain, and headaches and toward achieving good health, but it is not the only piece of the puzzle. Healthy eating is an important complement to the quality chiropractic care you receive here at Advantage Chiropractic, and we want to see all of our patients free of preventable illness well into the future.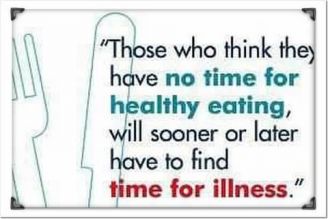 Here are a few tips to make healthy eating more convenient for us all:
1. Choose a day during the week when you can spend a little time washing/cutting/portioning fruits and vegetables for snacks and meals.
2. Utilize cooking appliances like a slow cooker or a a rice cooker with a timer so you have a healthy meal waiting for you when you get home from work.
3. Keep your freezer stocked with steamer bags of green vegetables that you can quickly cook in the microwave to accompany your meal.
4. Educate yourself on the healthiest options at your favorite restaurants so that when you do eat out of the home, you know how to do so wisely.